Empowered Kids Ministry
At Empowered Living Church our kids (infant through 5th grade) experience safe, age-appropriate environments where they learn about Jesus in a creative and relevant way.
We would love to see you and your family visit Empowered Kids. To find the Empowered Living Church location closest to you, browse our locations here.
Empowered Kids Ministry Easter Service
Watch below
Your first visit
Here's what to expect when visiting Empowered Kids for the first time:
First, find the area marked for first-time families. There we will meet your family, check your child into our system, and then one of our volunteers will lead your child to their age-appropriate room.
Upon checking in for the first time, we will ask for the following personal information (NOTE: We value your privacy and will not share this information with anyone):
Parent/guardian name(s)
Child's name
Child's birthdate
Home address
Phone number
Any special instructions (allergies, special needs) for your children
How check-in works
Before Service: You can check-in your child at the home table. After finding your child's name in the database, you and your child will be given matching name tags that are exclusive to your family and your visit. Your child will need to wear the name tag portion while you hold on to the matching tag.
After Service: After the service is complete, you will return to your child's room and show your tag in order for your child to be released back to you.
During Service: In the event that we need to contact you during the service, your child's identification code will appear on the screen. We ask that you exit the worship center immediately and look for a staff member or volunteer who will direct you to your child's room.
Meet our Kids Director
Rachel Berry is the co-founder of The ELC and serves on the leadership team of the Empowered Leadership Church. As director of Empowered Kids, she develops curriculum, teaches classes, and trains leaders. She is married to her best friend Pastor Barrett Berry.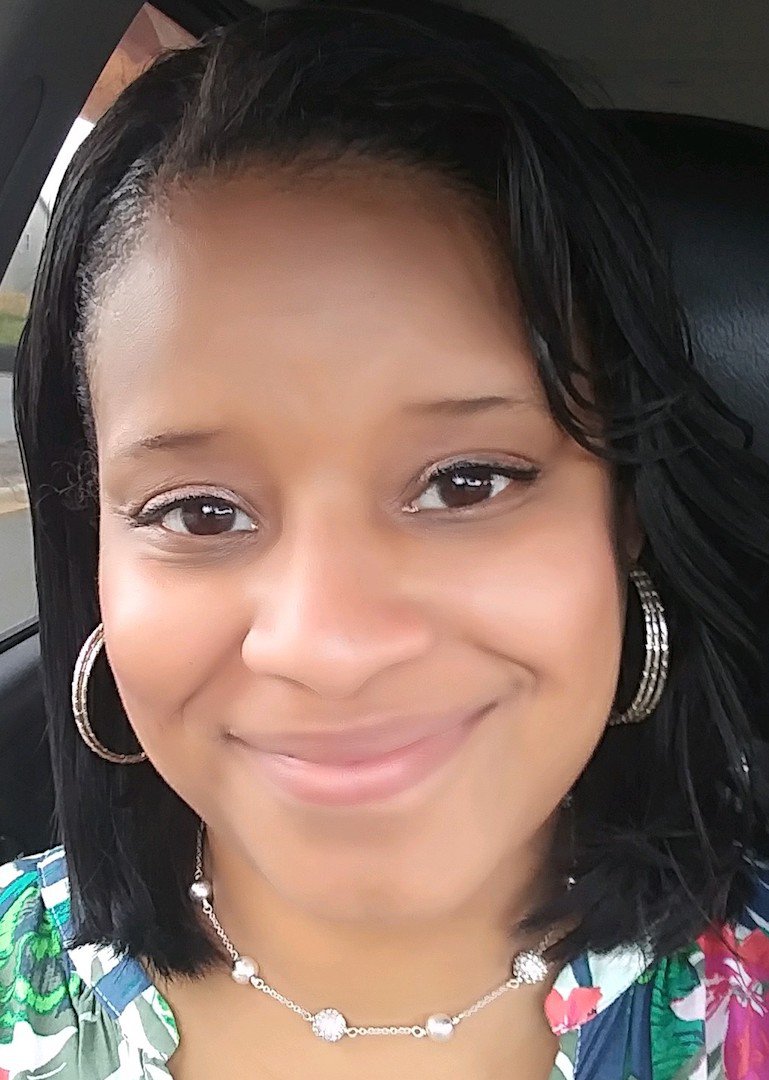 Empowered Kids: Mission, Vision & Goals
OUR MISSION
That children will develop their own personal relationship with Christ and be equipped to share about Him with others.
OUR VISION
To equip children at Empowered Living Church to live and show God's goodness by:
-Loving Him through singing and praying to Him (Worship)
-Growing up to be like Jesus and learning about His life (Discipleship)
-Talking and playing with each other in a kind and fun way (Fellowship)
-Sharing with other people God's good news that Jesus Christ loves them, died for them, was raised from the dead and wants a relationship with them. (Evangelism)
-Serve Jesus in all aspects of their lives (Service)
Our dream is that our kids would want others to know how much Jesus loves them. By treating children and adults with respect, they will be teaching everyone how to love and obey God wherever they go!
OUR GOALS
-To provide a safe, secure and loving environment for children where parents feel comfortable leaving their children.
-To help children feel a warm sense of belonging to their church family and to ensure each child feels welcomed and wanted.
-To help each child understand that God is real and that a personal relationship with Him gives meaning to life.
-To aid each child in accepting Jesus Christ and developing a dynamic relationship with Him.
-To help each child understand that God's Word is relevant, and growth in Bible knowledge results in positive life changes in attitudes, actions and lifestyle.
-To help each child grow in relationship to other believers and with "unchurched" friends.
-To provide children the opportunity to participate in worship and ministry. -To support families in their responsibility for the spiritual nurture and growth of their child.
-To provide godly men and women who are adequately trained to serve as positive role models as they minister with children. -To provide life changing education for our children by utilizing quality resources and continually training and encouraging our volunteers.
Summer Family Events at The ELC
Every friday night from june 21 - august 23 - summer of 2019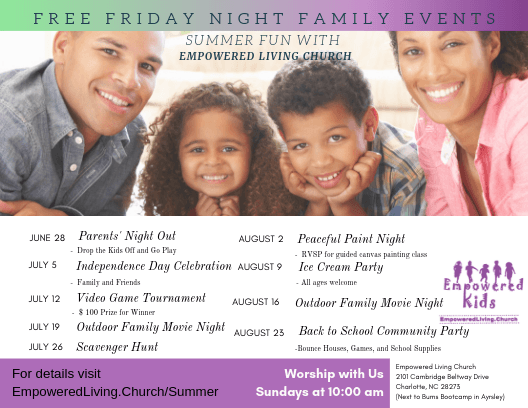 Got questions?
If you have further questions concerning our Empowered Kids experience or visiting Empowered Living Church with children, simply click the button below and get in touch with us!