Parents' Night Out, Kids' Night In
REGISTRATION IS CLOSED
"Start children off on the way they should go, and even when they are old they will not turn from it." Proverbs 22:6 (NIV)
Vacation Bible School (VBS) 2019 was a great success. Enjoy a night out on us while you run errands or go on the town. The kids will experience an evening similar to VBS filled with inspirational Biblical lessons and fun with new and old friends in a safe environment.
Drop your kids between the ages of 4 and 18 off between 6:00 - 7:00 pm and pick them up by 9:00 pm. The cost is only $5 per child. We have limited space. You may pay in person onsite.
We highly recommend prepaying to reserve your kids' space for the evening.
Event TIME * location * Directions
The ELC Parents' Night Out / Kids' Night In is held in our Ayrsley location:
Empowered Living Church - The ELC
2101 Cambridge Beltway Drive
Charlotte, NC 28278
Click here for Directions
Friday, June 28 from 6:00 to 9:00pm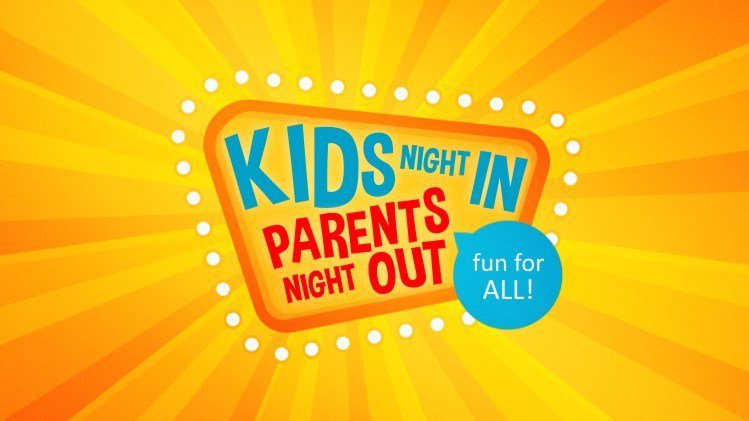 What can I expect?
Something like a one night vbs, but more fun
Park in the parking lot toward the end of the building. You will see a registration table located outside of the building on the sidewalk. Register your kids and/or check them in with the registrar.
Escort your kids up the stairs and to their classroom where they will be met by Rachel or Kim of Empowered Kids, the children's ministry of the Empowered Living Church.
Empowered Kids will provide snacks and beverages. A meal will NOT be served. Please provide a meal for your kids prior to arriving.
Throughout the evening the kids will experience a fun-filled education about a Biblical topic that will leave them inspired.
Please drop your kids off between 5:45 - 6:45pm. Please pick-up your kids by 9:00pm.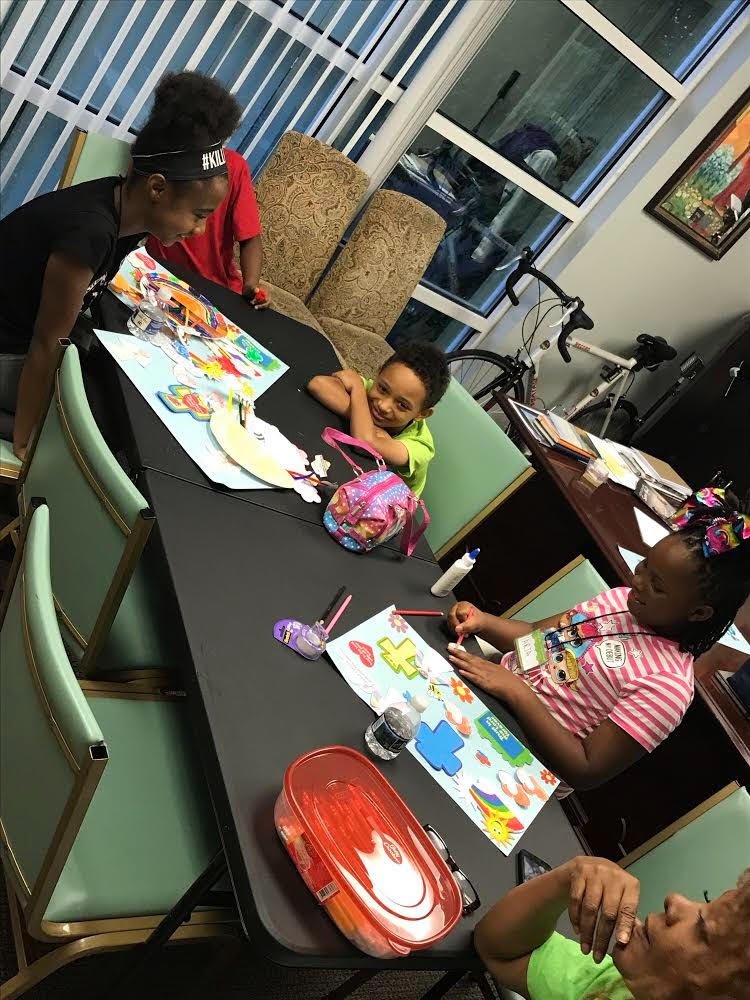 Let us know you're coming
Ready to check out Parents' Night Out / Kids' Night Out? We can't wait to see you Friday night. Simply fill out the form below and we will see you Friday. In addition, we suggest prepaying nominal $5 fee per child to reserve your kids' spots.
SPACE IS LIMITED
Friday Night SUMMER Events for the Family
Celebrate Summer, Family, and Friends with The ELC every Friday this Summer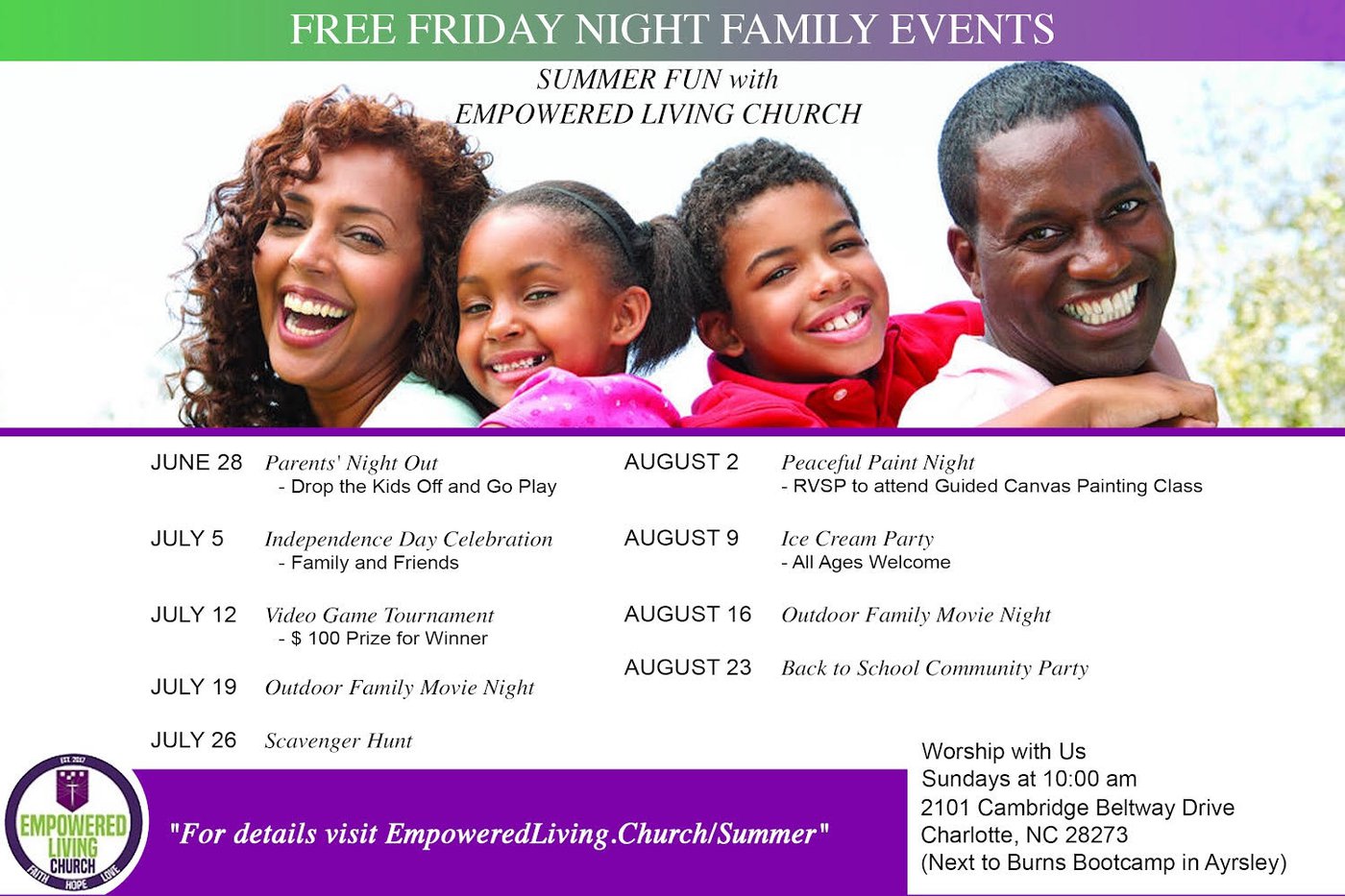 For more details about Summer with Empowered Living Church click here.