Dreams, Visions & Plans
Sunday, December 8, 2019
MESSAGE SERIES - The Power of Leadership
Welcome to the Empowered Living Church (The ELC). We are celebrating the launch of this new church in our new location as we prepare for our next step. Thank you for being a part of God's victory. Our objective is to save souls, make disciples, and build God's kingdom. We are spending the months of October and November coming into a collective understanding of how we live a life on mission for God through the Power of Leadership. Click HERE
Live Simulcast Starts Sunday @ 10:30 a.m.
BIG IDEA
"But the fruit of the Spirit is love, joy, peace, forbearance, kindness, goodness, faithfulness, gentleness and self-control. Against such things there is no law."


KEY SCRIPTURES ~ Isaiah 22:21-22 (NIV)
21 I will clothe him with your robe and fasten your sash around him and hand your authority over to him. He will be a father to those who live in Jerusalem and to the people of Judah. 22 I will place on his shoulder the key to the house of David; what he opens no one can shut, and what he shuts no one can open.
CONTEXT
"You may as well know . . . that every great leader, from the dawn of civilization down to the present , was a dreamer. Christiantiy is the greatest potential power in the world today, because its founder was an intense dreamer who had the vision and the imagination to see realities in their mental and spiritual form before they had been transmuted into physical form. If you do not see great riches in your imagination, you will never see them in your bank account."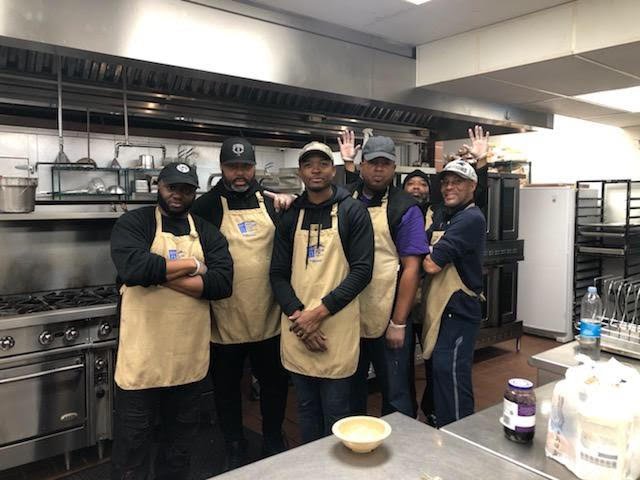 TEACHING POINTS / THOUGHTS TO BUILD ON
FIRST. Fix in your mind the exact amount of money you desire it. It is not sufficient merely to say "I want plenty of money." Be definite as to the amount. (There is a psychological reason for definiteness which will be described in a subsequent chapter).
Habakkuk 2:3-4 NIV ~ 2 Then the LORD replied: "Write down the revelation and make it plain on tablets so that a herald may run with it. 3 For the revelation awaits an appointed time; it speaks of the end and will not prove false. Though it linger, wait for it; it will certainly come and will not delay.
SECOND. Determine exactly what you intend to give in return for the money you desire. (There is no such reality as "something for nothing.")
2 Corinthians 9:6-8 NIV ~ 6 Remember this: Whoever sows sparingly will also reap sparingly, and whoever sows generously will also reap generously. 7 Each of you should give what you have decided in your heart to give, not reluctantly or under compulsion, for God loves a cheerful giver.8 And God is able to bless you abundantly, so that in all things at all times, having all that you need, you will abound in every good work.
THIRD. Establish a definite date when you intend to give in return for the money you desire. (There is a psychological reason for definiteness.)
Colassians 3:23-24 NIV ~ Whatever you do, work at it with all your heart, as working for the Lord, not for human masters, since you know that you will receive an inheritance from the Lord as a reward. It is the Lord Christ you are serving.
FOURTH. Create a definite plan for carrying out your desire, and begin at once, whether you are ready or not, put this plan into action.
Proverbs 16:3 NIV ~ 3 Commit to the LORD whatever you do, and he will establish your plans.
On a journey Jesus was hungry when He saw a fig tree from afar full of leaves, looking healthy, and full of life. He approached the tree anticipating finding figs to relieve His hunger, but instead He found nothing but leaves. Due to his disappointment in this tree looking full of life Jesus curses it and says that no one will ever eat fruit from it again. Next Jesus enters the temple courts and sees money changers conducting what appears unfair business practices. Jesus full of disappointment flips the tables and states, "Is it not written: 'My house will be called a house of prayer for all nations'? But you have made it 'a den of robbers."
Crowd now amazed by Jesus' teachings leaves the Jewish leaders upset at Jesus and looking for a way to kill Him. As Jesus and the disciples were leaving the town one of the disciples notices the FIG tree and says to Jesus that the once healthy tree full of life was dead and withered away. Jesus says, "Have faith in God."
Mark 11: 23-24 NIV ~ "Truly I tell you, if anyone says to this mountain, 'Go, throw yourself into the sea,' and does not doubt in their heart but believes that what they say will happen, it will be done for them. 24 Therefore I tell you, whatever you ask for in prayer, believe that you have received it, and it will be yours.
We must be leaders of action . . . leaders with plans who put them into action. The plan was for the fig tree to provide food to ease hunger, but the tree failed to fulfill its part of the plan. It looked good, but it was putting on a front and not being real. It wasn't fulfilling its planned purpose.
Jesus goes into the temple, finds money changes instead of people praying, and turns over tables. The planned purpose of the temple courts was to be a House of Prayer. The priest were not fulfilling the plan God had for them.
God is asking us to commit everything we set out to do (i.e. our careers, our businesses, our families to him and he will complete . . . establish our plans. We simply, but profoundly need to "Have faith in God!"
"Commit to the LORD whatever you do, and he will establish your plans."
FIFTH. Write out a clear, concise statement of the amount of money you intend to acquire, name the time limit for its acquisition, state what you intend to give in return for the money, and describe clearly the plan through which you intend to accumulate it.
Jeremiah 17:7-8 NIV ~ 7 "But blessed is the one who trusts in the LORD, whose confidence is in him. 8 They will be like a tree planted by the water that sends out its roots by the stream. It does not fear when heat comes; its leaves are always green. It has no worries in a year of drought and never fails to bear fruit."
SIXTH. Read your written statement aloud, twice daily, once just before retiring at night, and once after arising in the morning. As you read, see and feel and believe yourself already in possession of the money.
Joshua 1:7-8 NIV ~ 7 "Be strong and very courageous. Be careful to obey all the law my servant Moses gave you; do not turn from it to the right or to the left, that you may be successful wherever you go.8 Keep this Book of the Law always on your lips; meditate on it day and night, so that you may be careful to do everything written in it. Then you will be prosperous and successful.
CLOSING THOUGHT/CALL TO ACTION
It may be of further help to know that the six steps here recommended were carefully scrutinized by the late Thomas A. Edison, who placed his stamp of approval upon them as being not only the steps essential for the accumulation of money, but necessary for the attainment of any definite goal.