Video Game Tournament & Game Play
Kids and Youth Video Game Tournament featuring NBA 2K19
Winner receives $100.
This is a warm up event because in August we have a special video game night planned for the City of Charlotte. Come out and play in the NBA 2K19 tournament OR enjoy playing a variety of video games with new and old friends in a safe space.
Ages 4 - 18 years. Parents are required to stay with children ages 14 and under.
There is limited space. Registration is required.
Event TIME * location * Directions
The ELC Video Game Tournament & Game Play Night is held in our Ayrsley location:
Empowered Living Church - The ELC
2101 Cambridge Beltway Drive
Charlotte, NC 28278
Click here for Directions
Friday, July 12 from 7:00 to 9:00pm
Doors Open at 6:30pm
What can I expect?
Something like a one night vbs, but more fun
Park in the parking lot toward the end of the building. You will see a registration table located outside of the building on the sidewalk. Register your kids and/or check them in with the registrar.
Escort your kids up the stairs and to the one of three game rooms. Church leaders Ron, Kendrick, Robert or Pastor Barrett will meet your kids and oversee the game rooms.
A meal will NOT be served. Please provide a meal for your kids prior to arriving.
Throughout the evening the kids will experience a fun-filled night is a safe place.
Please pick-up your kids by 9:00pm.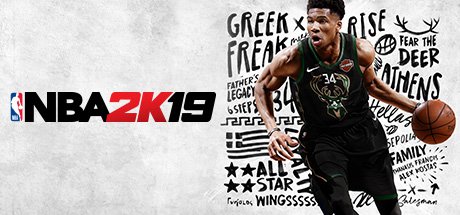 Register below. Registration is required.
Ready to check out Video Game Tournament and Game Play Night? We can't wait to see you Friday night. Simply fill out the form below and we will see you Friday.
SPACE IS LIMITED
Friday Night SUMMER Events for the Family
Celebrate Summer, Family, and Friends with The ELC every Friday this Summer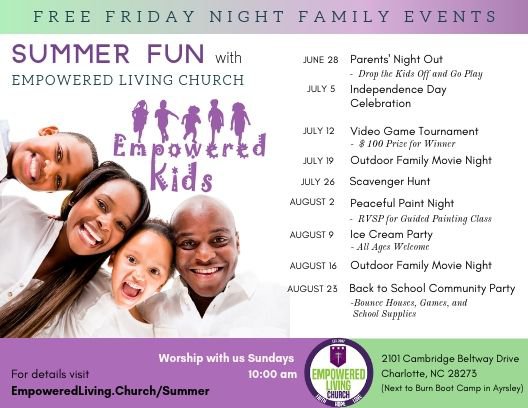 For more details about Summer with Empowered Living Church click here.